5 day itinerary with kids – Puerto Rico (Steal my itinerary)
Puerto Rico is an ideal destination for family vacation – US citizens don't need a passport (just a valid ID), and you can experience Latin culture. I love traveling with my kids there – this was our second time visiting the island. We spent 5 nights and 6 days (myself and two 16 year old daughters) and here is what we did (steal my itinerary!)
We planned three scheduled "excursions"—El Yunque rainforest hike, paddle boarding in Condado lagoon and a Culebra tour. In between we did whatever we felt like. Here's our itinerary and how we all enjoyed the activities:
Day 1. Arrival, dinner and beach
We stayed near Ocean Park in an Airbnb for the first 3 nights. Loved it!! Perfect for us. "Cozy Grand Oasis downtown" is the name of the Airbnb.
EATS: Quesqueya on Loiza which has decent local food. The girls had wings and tostones and I had fresh fish.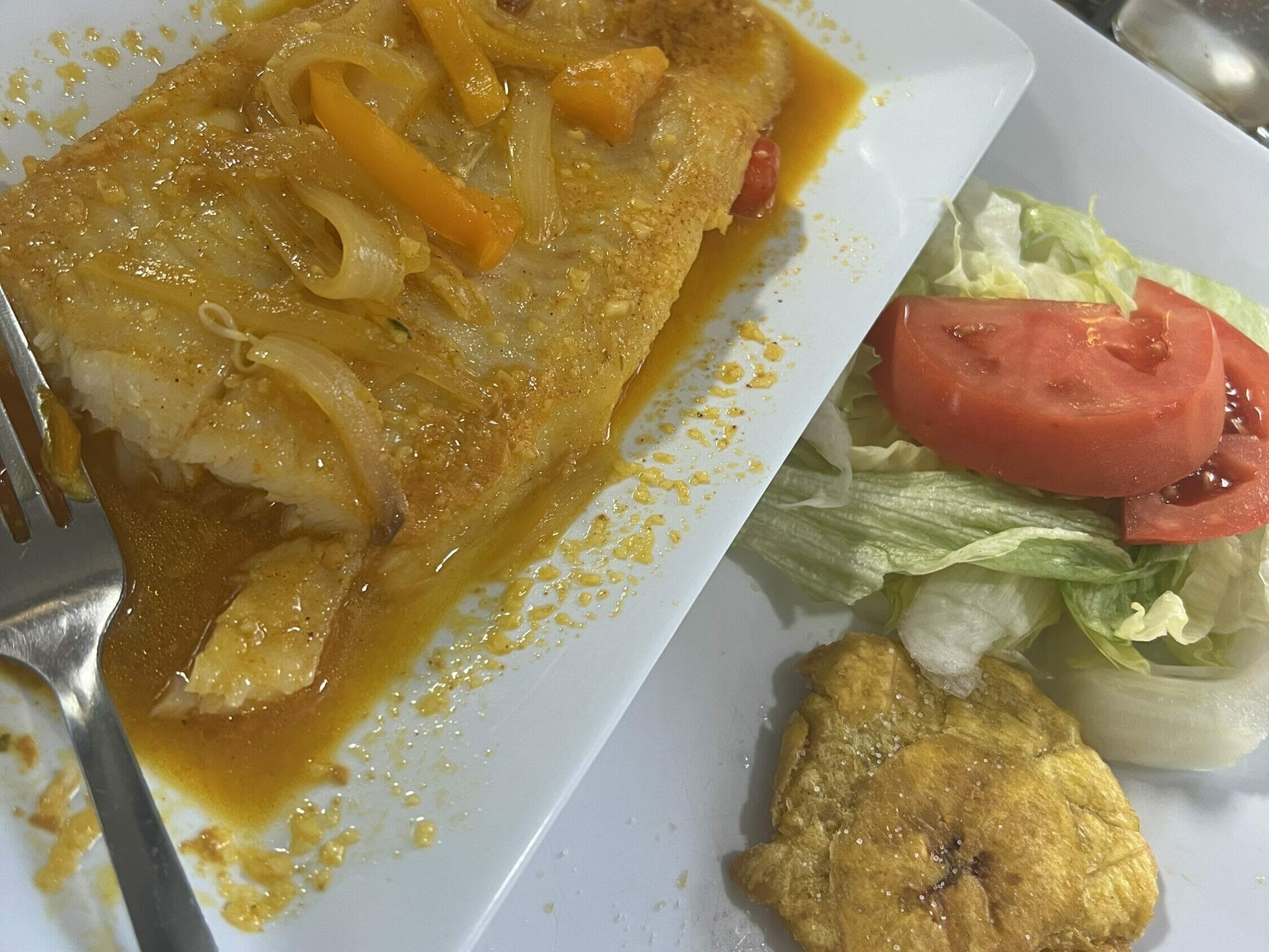 Day 2. El Yunque rainforest tour with Tours to do PR.
I LOVED this, the girls hated starting so early.  Pros (for me): the company only has small groups. There were some groups there with 20-30 people. We left San Juan early to avoid the crowds. They picked us up from our Airbnb at 7. The girls thought it was a bit strenuous but loved the rope swing. Our guides were awesome and brought fruit (everyone else there was envious lol). You will buy breakfast and lunch at a roadside store/restaurant.  You will get soaked and muddy. You can leave stuff in their van. They took great photos and videos and airdropped them. Your shoes will forever be orange.
At night we went to "eco sports park" for salsa lessons from 7:30-8:30 and a live band at 10:30. Free. The girls loved this! Lots of cool spots for them to hang out and take pictures. I got to dance.
Day 3. Beach day (and sleep in)
After sleeping in, we went to the nearby beach in ocean park and it was so beautiful!
EATS: We ate sushi at Fuji Sushi and Asian Kitchen for dinner on Calle Loiza. It was very good. Top two for the girls.
Day 4. Sleep in, shopping, relax!
We had to move to another location (long story) in Ocean Park. In between we went out for brunch and the Plaza de las Americas for air conditioned shopping. We stayed at Ocean Park Suites. It was lovely!
In the evening we went sunset paddle boarding with Lika Lopez De Victoria. I LOVED this. It was my first time and the girls enjoyed it. This was a 2 hour experience at sunset in the lagoon.  Lika took photos and videos and airdropped them. I even bought this paddle board after this experience to use at home!
We went to Miramar food truck park for dinner. Great option for families! The girls had BBQ, wings and tostones and loaded fries and I had Yuca and rice and beans and charred eggplant. Then we walked around La Placita at Santurce, and went home by 10.
EATS: Breakfast at Bistro Cafe – a long wait but worth it. Dinner at Miramar food truck park. The food truck park was one of the top two faves since each person could chose what they wanted. Full of locals.
Day 5. Early morning to head to Culebra with East Island Excursions.
The girls hated these early mornings.
. 7 am pickup near our airbnb. The catamaran tour held a lot of people but they ran it really well and the crew was great. The ride was 1 hour to Fajardo, then 1 hour in the boat to the first spot for snorkeling. Then went to Flamenco beach. The crew was so good with the girls! They were jumping off the boat and making Tik Tok videos in no time. Dinner on Loiza Street in San Juan. 
EATS: Zajorí on Loiza
Day 6: departure day:(we needed one more beach day).
Other tips for traveling with older kids:
-I always make sure they can hold their own money. I hate carrying their stuff!
My son liked this one https://amzn.to/43M6WFn
My daughter went for a purse like this. https://amzn.to/43liXBD
-My rule is they have to order food in the language of the country we are in and try to speak the language
-We have ATT, which is great for talk and text in latin America – no additional charge!
-I planned just one event a day, most were just a few hours and only some were full day. That gives everyone free time to relax or explore.
TRAVELING WITH KIDS?
Let me help you plan your trip!