5 paladares to enjoy in Havana, Cuba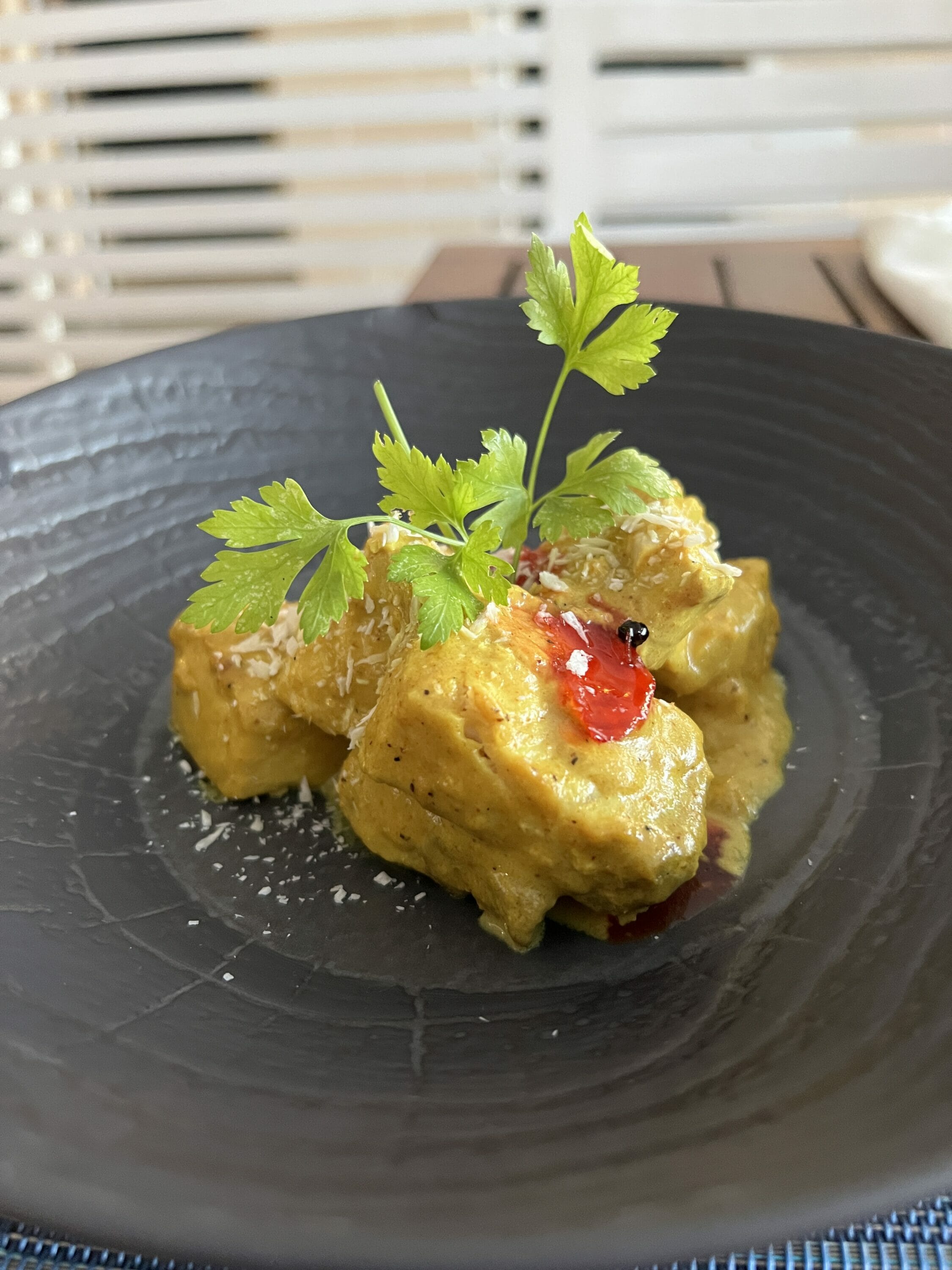 Havana's food scene has blossomed and luckily for the US visitor, there are a number of great restaurants that we are legally able to support while eating a great meal. Paladares are privately owned restaurants in Cuba that operated illegally for many years under the communist government. In the 1990's the first paladares were allowed to open with very limited seating and many restrictions. In 2011 even more private businesses were allowed to open, including an increased number of paladares. The cuisine ranges from typical Cuban fare to international dishes. Here are 5 of my top restaurants to visit on your next trip to Havana, Cuba.
1. Vista Mar
One of the oldest paladares in Havana on the edge of the sea, Vistamar specializes in seafood, and other elegant dishes with a view. Come at sunset and enjoy the crashing waves while you eat curry fish, and incredible tomato gazpacho or mushroom risotto. Fun fact, there is a pool right outside the dining room, and I believe you can swim, but I've never seen anyone in the pool. If you want to swim and eat, definitely bring a towel!
2. Hecho en casa
Hecho en Casa is one of my very favorite hidden gems in Havana. This restaurant located in Playa is under the creative direction of an incredible woman and chef, Chef Alina, and her team. You will instantly feel at home in this family run paladar, from the intimate dining areas (the patio, upstairs dining room or terrace are all perfect) to the recipes that are inspired by her grandmother's food. The dishes are elegant, elevated yet simple reflecting true Cuban flavors. Try the pork loin in sour orange, or the lobster in a simple yet fragrant tomato sauce. The flan with a burnt caramel is a standout dessert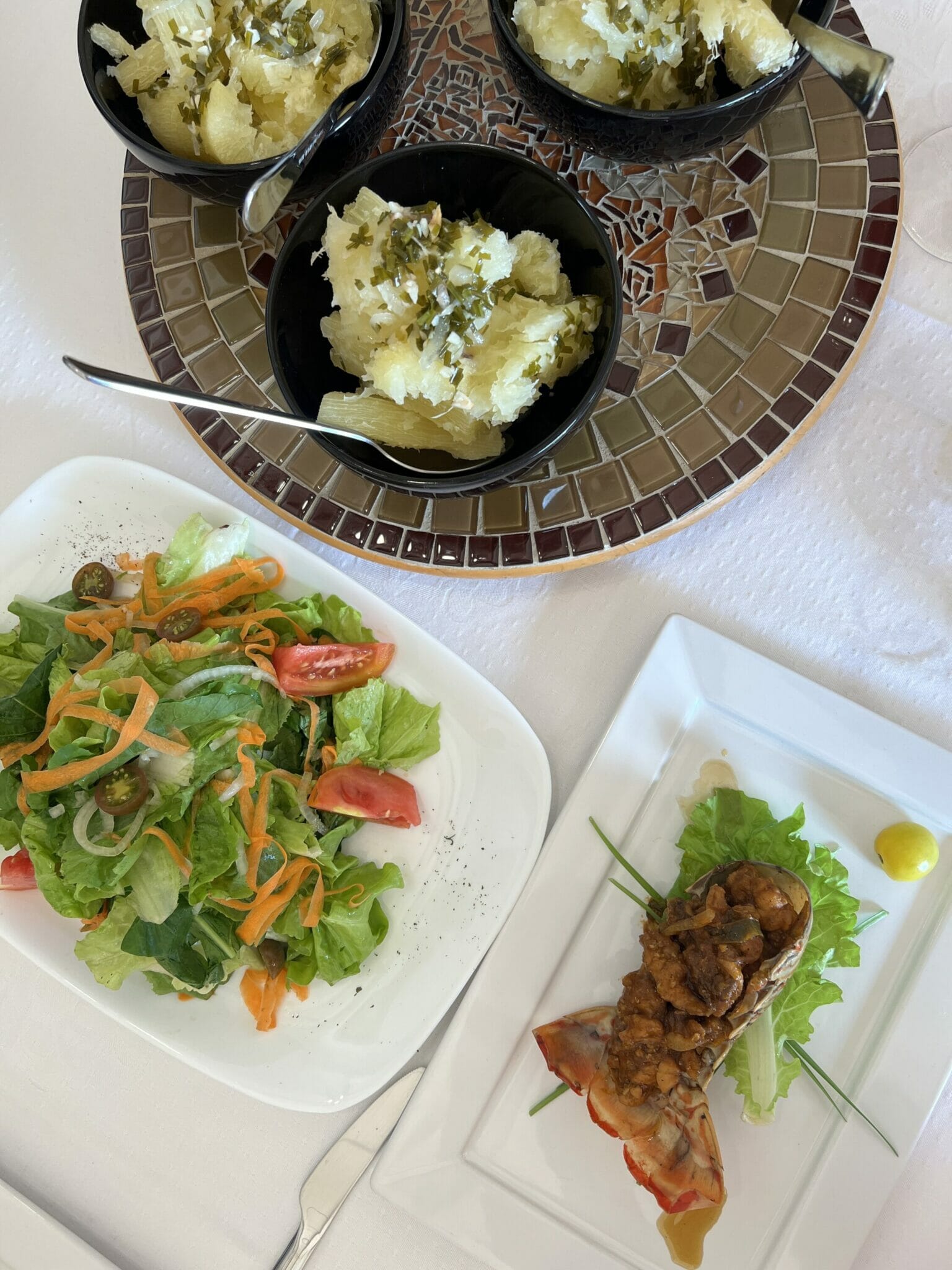 3. Ivan Chef Justo
This eclectic and delicious restaurant in Havana Vieja celebrates delicious Cuban cuisine. Ivan Chefs Justo opened in 2013 by a former private chef to Fidel Castro. The historic building from 1766 is incredibly decorated with lots of original artwork and the upstairs bathroom sports a picturesque view of the Havana skyline. The menu changes based on availability, but I recommend the salads and dumplings. Even though the king and queen of Spain have dined here, it's fit for anyone. Reservations recommended.
4. Fajoma
Fajoma is all vibes and has an incredible artistic history to match (Once Dizzy Gillespie played there!). From the beautiful tiled downstairs dining room to the rooftop dining area with a bar. Excellent food and drink in a central location. The tostones with tuna were delicious and the canchanchara was perfect – not too sweet, icy and boozy. Conveniently located in Havana Vieja.
5. El Cocinero
One of the most beautiful rooftop restaurants I have been to in Havana! This old peanut oil production factory located in Vedado is a must visit. The menu ranges from Cuban to Spanish items, with hints of Asian flavors, including a fabulous (and spicy!)  papaya salad, tuna crudo on corn crisps, a perfectly cooked eggplant parmesan. The bar is excellent. I had the old fashioned with rum, which was incredible  (dare I say I like it more than a Brandy old fashioned?). The charred citrus added a hint of smoke that was perfect.
Want to experience more of what Cuba has to offer? Join me on our next Culinary Vacation to Cuba!