BELIZE GETAWAY! Vacation package from Delta Vacations
Belize is a jewel in the Caribbean. It's their perfect place for a short getaway and I have the perfect vacation for you with Delta Vacations. It is one of the most diverse countries in terms of people and landscape. You'll find indigenous Mayan communities inland, Mennonites who came to farm, Garifuna who are descendants of escaped enslaved Africans and indigenous Arawak. The national language is English, while most people speak Creole and Spanish as well. What matters most, is that the people are so friendly! Have you considered a trip to Belize? I'm here to help!
DELTA VACATION TO BELIZE Feb 9-13, 2024 – includes flights and hotel stay starting at 1787.50/pp*
ENJOY 4 nights and 5 days in Belize with Delta Vacations in Placencia or Ambergris Caye
Placencia is located on a southern peninsula, along the gorgeous coastline. You'll be staying at The Placencia, a true luxury retreat. Located about 25 minutes from the town of Placencia, you'll be in gorgeous accommodations enjoying quiet time and privacy. There is a shuttle from the hotel to the town during the day if you want to venture and explore. There are a number of delicious restaurants on site making this the perfect place to get away from it all. Day trips around Belize are easily accessed from Placencia.
Ambergris Caye is located just off the coast of Belize City, and offers a beautiful island paradise with lots of amenities and some of the best snorkeling in the world. There are several hotel options available where you can spend your days, or feel free to go out an explore this beautiful island by golf cart or bike. There are a number of great restaurants on the island. Day trips on the mainland of Belize are more challenging from the Caye as you will need to take a flight back to the mainland.
COST: the 4 night package starts at 1787.50/pp*
INCLUDES: airfare RT from Madison, WI to Belize City, Belize on Delta, PLUS internal transfers via Maya Air/shuttle to Placencia or Ambergris Caye.
4 nights in the hotel (The Placencia or there are a couple options in Ambergris Caye)
*Price subject to change and to availability. Price is HELD once deposit is paid.
ADD-ONS: Tours and upgrades are available. Let's set up a call to discuss YOUR bucket list vacation or to book this vacation. Or you can contact me here if you are ready to book.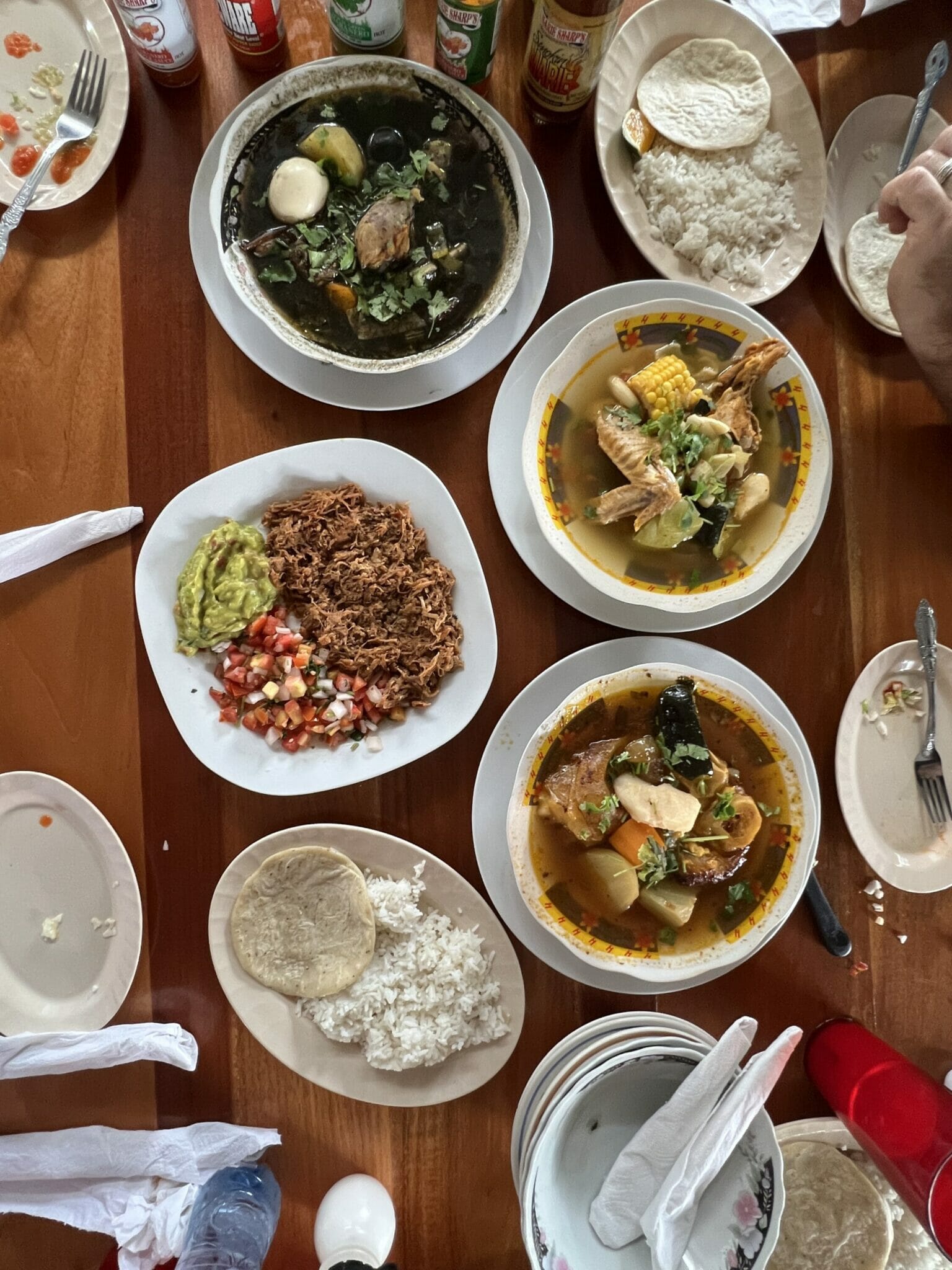 OTHER INFO ABOUT BELIZE:
You need a valid US passport.
If you choose to travel with a minor, you will need a notarized letter from the non-traveling parent.
The food is INCREDIBLE. The country is BEAUTIFUL and safe!
Prepare to fall in love.
TRAVELING WITH KIDS?
Let me help you plan your trip!